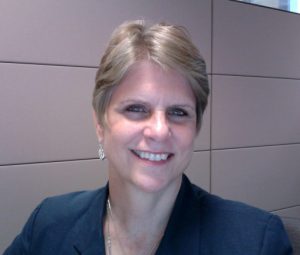 Author Bio:
Debra L Martin, science fiction and fantasy author, started writing with co-author, David W Small in 2006. Writing with a co-author is challenging in itself, but when one author lives on the East Coast and one lives on the West Coast, the challenges are a bit more daunting, but because we live in an electronic world of email, Instant Messenger and Skype, the partnership is totally workable. What makes the partnership even better is that David is my brother. We love the same types of books and that love naturally evolved into writing our own books.
"Witch's Curse," Book 2 in The Witch Stone Prophecy was released in July 2014. It's the sequel to the best-selling epic fantasy "Assassin's Curse". The final book in the series, WITCH STONE ASSASSIN, is currently under development.
"The Silver Cross" Book 1 in the series, VAMPIRE NIGHTLIFE was published in 2012. "The Silver Double Cross" Book 2 is currently under development and will be released in Winter 2016.
If you enjoy Arthurian history with a twist, they have published "Quest for Nobility" and "Crystal Facade" in the RULE OF OTHARIA trilogy. The final volume, "The King's Last Word" is under development. They have also written three stories in the DARK FUTURE series, "Path to Destruction," "The Right Path" and "Zia's Path."
Debra also writes romance under the pen name Debra Elizabeth. She blogs regularly at Two Ends of the Pen about writing, publishing, ebooks, guest posts, author interviews and book reviews. You can also find a complete list of her published books on the blog.
What inspires you to write?
A lot of things inspire me, but I would have to say that my brother Dave is my biggest inspiration especially when I read a new chapter for our WIP. We work so well together that our readers can't tell who wrote what and that's a very good thing.
Tell us about your writing process.
Writing with a co-author is a bit different than writing solo. We create detailed outlines of the story and also character profiles. That way we can keep track of all of the twists and turns in the story.
For Fiction Writers: Do you listen (or talk to) to your characters?
Absolutely. Eclasius from the Otharia series was only supposed to be a minor character, but he was so much fun to write, that he just made us write more and more for him. Characters are like that sometimes–very insistent for more air time.
Who are your favorite authors?
George RR Martin, Brent Weeks, Patrick Rothfuss
When I first starting reading the Night Angel Trilogy by Brent Weeks, I couldn't put the books down. They were so intriguing that I just kept reading and reading until I finished the series.
How did you decide how to publish your books?
I queried many agents when Dave and I wrote the Otharia series and got some great feedback, but no offer of representation. At least, I knew that our writing was good and when Amazon announced the KDP program, I jumped at the chance to get our books out to the public. It's been a great ride and I wouldn't publish a book any other way.
What do you think about the future of book publishing?
That's a hard question to answer because traditional publishing does have perks that being an Indie author I don't have access to, especially paperback distribution. However, with the rise in popularity of e-readers, digital publishing especially by Indie authors is here to stay. It will be interesting to watch the future of publishing.
What genres do you write?
fantasy, epic fantasy, science fiction, paranormal
What formats are your books in?
eBook, Print
Website(s)
Debra L Martin Home Page Link
Link To Debra L Martin Page On Amazon